Elegant Themes: Getting Started
If you choose to use one of the Elegant themes for your website, there are a couple of important first steps you should take.
1.  Go to Appearance in the Dashboard, then select the Elegant theme you wish to use by clicking the "activate" button. Once you have completed this step you will be taken to a Manage Themes screen. As you see below, you will be informed that this is a fresh installation and you will also be prompted to go to the epanel to complete the set up (see below).  This step is necessary if you wish to see your site display with the new theme.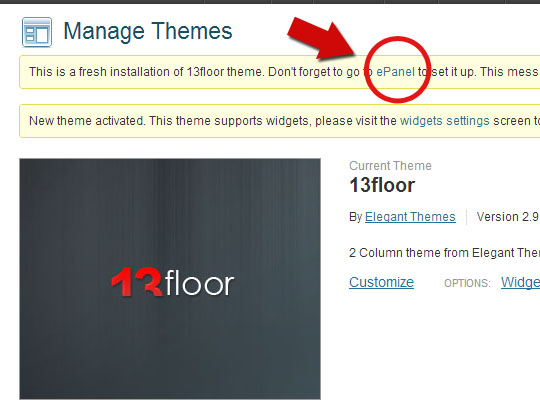 2. Epanel: The Epanel is the central method to begin customization of your Elegant theme. It should be noted that the customizations you make here are separate from the ones you make to your installation in the settings tab of the dashboard. You should take time to look through these options and hide the functionality you don't intend to use (e.g. home page slider, site quotation).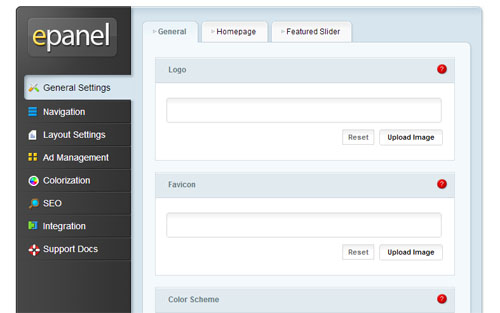 3. Finally, whether or not you make any changes to the settings at this time, you must scroll to the bottom of the Epanel screen and click the "save" button.